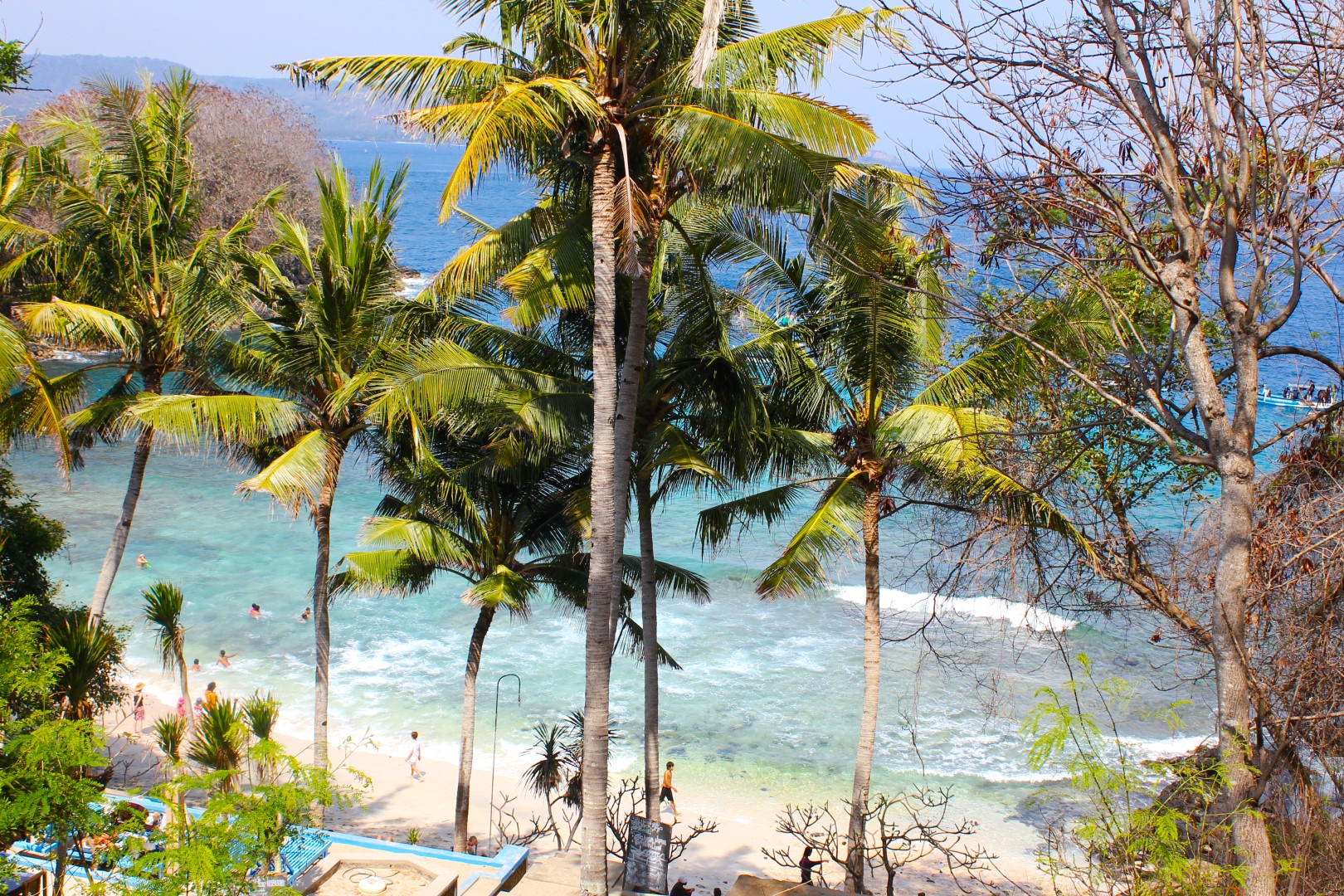 Or, How I learned (again) not to judge a book by its cover.
Bali isn't a great place to visit. There's too many touts and scammers. It's full of drunk, self-entitled Australians looking to 'find themselves' (at the bottom of a Bintang stubbie apparently), and is the site of many footy off-season indiscretions. If I wanted that, I'd go to the Gold Coast during Schoolies week.
I WAS WRONG.
That is not Bali. Long before I got there, I had Bali pegged as an awful place and somewhere I didn't really have any interest in visiting. My husband (then fiance) booked cheap air fares for a pre-wedding getaway, so we could relax and forget about the planning stress for a while. I went, expecting to just laze in the sun and drink cocktails, hiding from my embarrassing compatriots. Here are three places in Bali that I absolutely love.
Padangbai
Turns out I didn't need to hide; Padangbai isn't exactly on the map for most travelers. Most pass through, leaping onto the fast boats that leave several times a day to the Gili islands. I think they're missing out on a small treasure. Padangbai is tiny, there are no great five-star resorts here. The streets are dusty and quiet, save for a few kids playing soccer. We wake each morning with the sound of the call to prayer echoing from the nearby mosque, and spend our nights bobbing along to lazy reggae tunes with the locals at the Sunshine Bar. Our tiny guest house made us a wonderful breakfast each morning, and the coffee! Oh the coffee! Strong, black but not bitter – the best coffee I've ever had.
When we were feeling particularly adventurous, we decided to head over the headland to White Sand Beach. We got terrifically lost (somehow) on our way and were rescued by a local on a scooter. After that, we shared the entire White Sand Beach with one local folding her washing. Another day, we walked the other direction over another headland. I cursed the blazing heat and sun the whole way, but we were rewarded by the cool waters of the glorious Blue Lagoon beach. We staked our claim on a piece of sand and even got a beach side massage.
After a long night bopping along to Marley in the Sunshine Bar, we met a friend of the bar owner who was willing to take us out snorkelling. He took us out to Telung Jepun and the Blue Lagoon, just us and a German couple. We spent hours paddling alongside the boat and floating calmly over reefs. Although there are sometimes questions raised over the eco-friendliness of the island, the reefs were surprisingly healthy and full of life.
In the afternoon, kids swam among the boats tied up just off the beach. Still salty and covered in sand, we joined Ketut and a few locals for farewell drinks. Padangbai was my diamond in the rough; here, I decided, would be where I disappeared to if I decided to go off the grid. Maybe I could work at the Sunshine Bar?
Ubud
Ubud was one of the places I was keen to see. Not because it had become part of popular culture via 'Eat Pray Love', but because I thought it would be laid back, artsy and full of hippies. It was sort of like that, but after the relative silence of Padangbai the constant stream of scooters and cars through the streets of Ubud was a bit of a shock. We didn't find ourselves a medicine man named Ketut, but we did find the local market, a Cuban-themed pub and more palaces and temples we could poke a stick at.
Ubud is also ridiculously picturesque – I needed another two days and my head on a swivel to see everything! Walking is one of the best ways to see the town, but you can also rent scooters or bicycles. There are a number of temples and palaces around with amazing gardens, sculptures and water features. Cafe Lotus features fantastic views of Pura Taman Saraswati (the Water Palace) and the water lilies, and we spent a few hours lazing on their cushions watching a steady flow of visitors to the palace.
One morning, we got up before the sun and made our way down to the market. The streets were sleepy, but the market was a riot of colour and noise. Locals were stocking up for day. Fresh and dried fish, fresh vegetables and fruit, whole pigs, pastes, spices and herbs were stacked in baskets across the floor, on shelves and on make shift tables. Ladies in sarongs watched over enormous baskets filled colourful flowers while they weaved smaller baskets from palm frond. It was a refreshing look at life 'behind the scenes' of Bali, as the locals started their day well before the tourists did.
Sanur
Admittedly, I didn't spend long in Sanur but I loved it. Its the older luxury beachside area on the island, with plenty of accommodation, restaurants, shopping and nightspots, yet still relaxed and quiet. Its cool and chilled out; absolutely my idea of an expat's paradise.
Views out over the clear blue water are spectacular and the long yellow-white stretch of sand is dotted with warungs selling cold beer and noodles. There's a beachfront cycle path which stretches for five kilometers along the beach, weaving past the resorts and around warungs. Street side, things are a little busier with cars and vans trying to share the same skinny road. Market stalls abound, and what was particularly exciting for me, almost all stocked clothing in foreigner large sizes (thankfully, as my clean clothing stocks were running low).
A favourite spot of mine was the Blue Cafe, perched on a corner and overlooking the busy main street of Sanur. It was the perfect spot to sip cocktails and indulge in some people watching. After the sun sets, there's live music to set the mood.