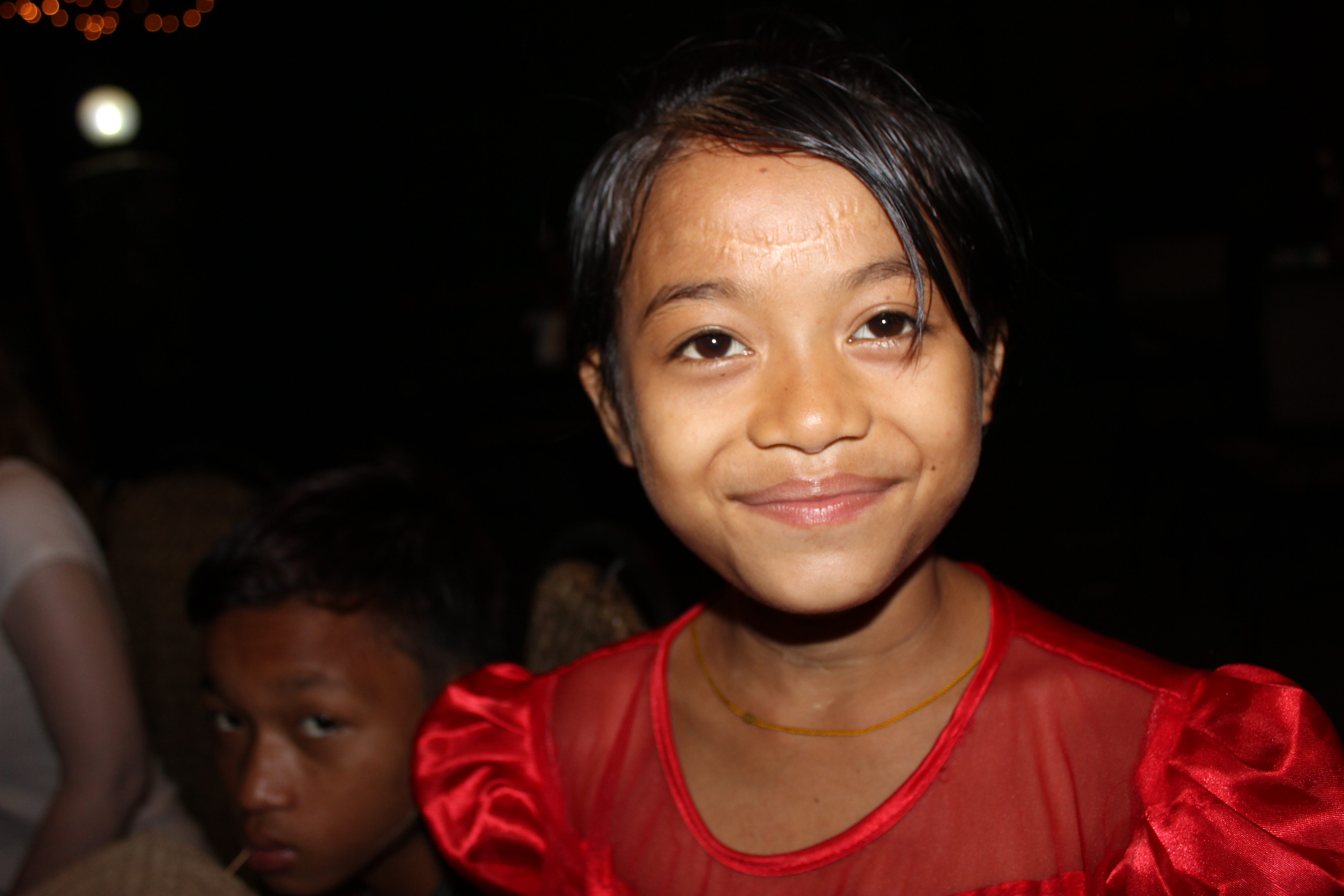 Lessons on life in Yangon
"One's destination is never a place, but a new way of seeing things" – Henry Miller
They say travel will change your life. They're not lying. Travel will also change you. It will challenge all of your preconceived ideas, teach you about yourself, break your heart and mend it again. Some experiences you won't forget, and others you'll never stop thinking about.
We'd been kicking back in the shaded courtyard of Zawgyi House in Yangon, when a small girl's face popped up over the wall.
"Hello, miss! Postcard for you? Where are you from?"
This tiny thing, with shining eyes and brilliant smile, was clutching a plastic wallet full of painted cards in one hand and the hand of a small boy in the other.
"Hello, miss! Would you like a postcard? Thank you for coming to my country! What do you think of Myanmar?" she chirped, like rapid fire.
"Mingalaba!" I called back, "I love your country – you are all so friendly and happy."
She flashed me a dazzling grin as I bought one of her postcards and she skipped off down the footpath, the small boy in tow. I didn't think much of it until a few days later when Patrick and I got separated from our mate John inside the maze of Bogyoke Market.
While we were trying to work out which direction we should head to search, the small girl appeared at Patrick's side, tugging on his hand.
"Mister, I know your friend! I will help you!"
We waited by the main entrance and watched in awe as she took off back into the market and returned a minute later with John in tow. She introduced herself as Maudreyou – well, that's my best guess at the English spelling – and her brothers Ngenge, the small boy from a few days before, and Keto, slightly older and cautious. After a whirlwind shopping trip through Bogyoke Market, where the children chatted non-stop and bargained fiercely for us, we offered to buy them dinner as a thank you, and they shyly accepted.
While we waited for the food, Keto and Maudreyou told us about their family and what life was like for them. It wasn't a happy story. The family lived at the nearby Yangon train station, bribing the staff and police to let them stay. Their father was an army officer, who had been injured in conflict and promptly booted out by the junta. He couldn't stand for long or walk long distances, and relied on the children's mother to take care of him.  By day, the kids sold postcards and bamboo fans (and cigarettes in Keto's case) to make the money they needed.
We all sat silent in a state of shock and sadness, as these three beautiful children devoured the noodles and rice they had chosen. John asked what we were all thinking – do mum and dad to have enough money to feed you? Keto looked embarassed and continued slurping down noodles. Maudreyou answered carefully – "we have food, but not as nice as this". She beamed. I simply could not believe the happiness that radiated from this tiny being. After life had thrown at her, she was still so cheery and lovely. She wanted to go to school, to be a nurse, "or maybe a tourist person!" (tour guide, I think). She explained she liked talking to tourists, it helped her with her English. I was filled with hope and hopelessness; I wanted to help.
We ordered ice cream for them to share, and they stared at it in complete confusion. They had absolutely no idea what to do with ice cream… but I had never seen children eat ice cream as fast as they did once Patrick showed them. I realised at that moment, that I had unknowingly taken every single thing in my life for granted until that point. At the risk of sounding cliched, I had a bed and a nice inner city apartment, a good education, plenty of food and I was so incredibly lucky to have the opportunity to travel. I wasn't naive enough to think that people did not live in poverty, however it was the first time I had been confronted with it in such a raw and physical form. What Maudreyou and her siblings did have though, was a loving family. Half way through our dinner, Mum and Dad arrived in a panic because the children hadn't made their way home. They were incredibly grateful to find them sitting up at the table with us, chowing down on noodles and chicken.
Truth be told, I was ready to adopt those children then and there. I wanted to take them home with me, give them a proper bed and send them to school. I wanted to sell everything I owned and move to Yangon, to do something – start a school, start a program to help Maudreyou, Keto and Ngenge. The situation these children were in, the exhaustion and despair written into the faces of their parents broke my heart. I was also angry that in a world where I could book flights on a mobile phone, there were kids like these three selling postcards to make a measly living. It's hard for me to accurately put into words; I knew this occurred all over the world, but this was the first time the issue had been given a face, and a giggle, and a smile… and hopes and dreams. Since leaving Yangon, I have thought often of Maudreyou, Keto and Ngenge. I wonder what has happened to them, if they still live at the train station, or if they have gone to school. I am forever thankful to fate/karma/your preferred deity that I met them. Our encounter changed my life and my outlook on it, and I feel guilty that I didn't do more for them.  When we return to Yangon later this year, I have all the hope in the world their situation has improved and the kids are happy and healthy.
The experience served as a reminder to me of what can happen if you are open while you travel. Talk to the locals, share in their culture, listen to their stories, maybe even share a meal with them. I can guarantee you'll walk away with a different sense of the world, and at the very least, some amazing memories.